Cream of Pumpkin Soup
15 Sep

Posted By
1 Comment(s)
15550 View(s)
Recipe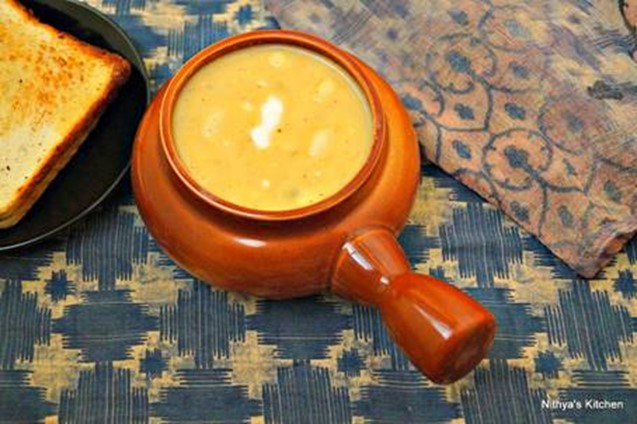 A tasty and filling soup with pumpkin puree and pasta enriched with cream.
INGREDIENTS
· Red Pumpkin-1/4 kg
· Potato-1
· Savorit Macaroni Pasta-1/2 cup
· Oil-1 tsp
· Onion-1
· Ginger-garlic Paste-1/2 tsp
· Fresh Cream-2 tsp
· Red Chili powder-1/2 tsp
· Italian Spice Mix-1/2 tsp
· Salt-to taste
HOW TO MAKE
· In a pan add oil .Once it gets heated add ginger garlic paste. Add now chopped onion.
· Chop pumpkin into cubes .Take skin off potato and chop it into cubes as well. Cook it in a cup of water.
· After the veggies have softened cool them and place it in a blender. Blend them into a puree.
· Transfer the puree in the pan. Add red chili powder.
· Add now Italian spice mix followed by salt.
· After simmering for 5 minutes add fresh cream.
· Meanwhile, in a pan of boiling water add pasta. Let it cook for 5=10minutes.
· Once cooked strain it and add to the soup.
· Mix well and serve immediately.